We do about six shows a year. Sign up for emails to hear about them all.
Adam Remnant and the Signs – Saturday, Dec 9th at The Doll House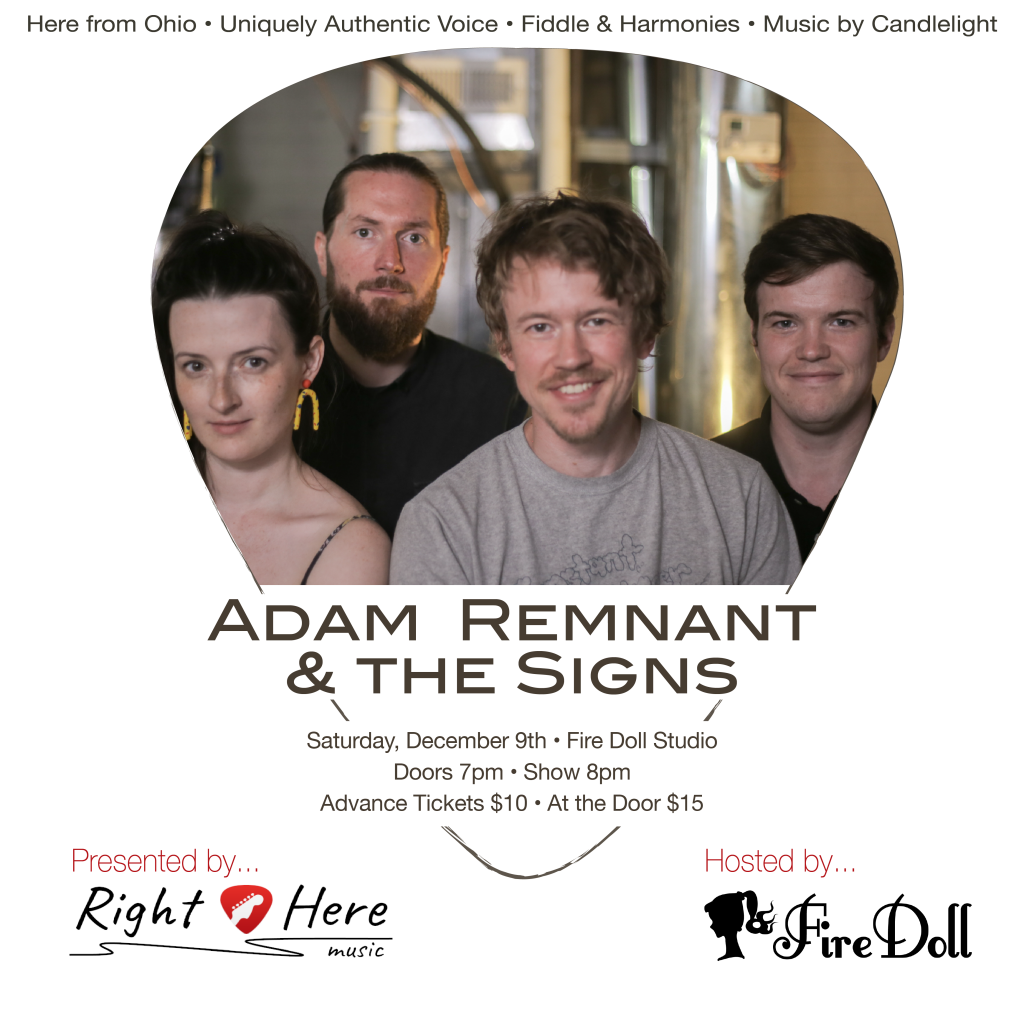 We first heard Adam Remnant and the Signs play a few years ago in a barn. Maybe it was Adam's expressive voice that breaks in a way that proves he's not pretending to be anybody else. Maybe it was the moving fiddle highlights by Mery, or the stories of growing up simply that felt like they were written about me. We're pretty sure the magic wasn't confined to that one night in the barn. This time the band will play, surrounded by candlelight at Fire Doll Studios in Champaign.
Fire Doll's bar will be open before the performance and during intermission. This is a listening room space with an amazing vibe. To preserve that we'll ask everyone to keep talking to a minimum once the music starts. Space is limited in this intimate venue. We recommend you purchase advance tickets in case we are sold out by the time you arrive.
Ryan Necci and the Buffalo Gospel – Saturday, February 3rd at The Upper Bout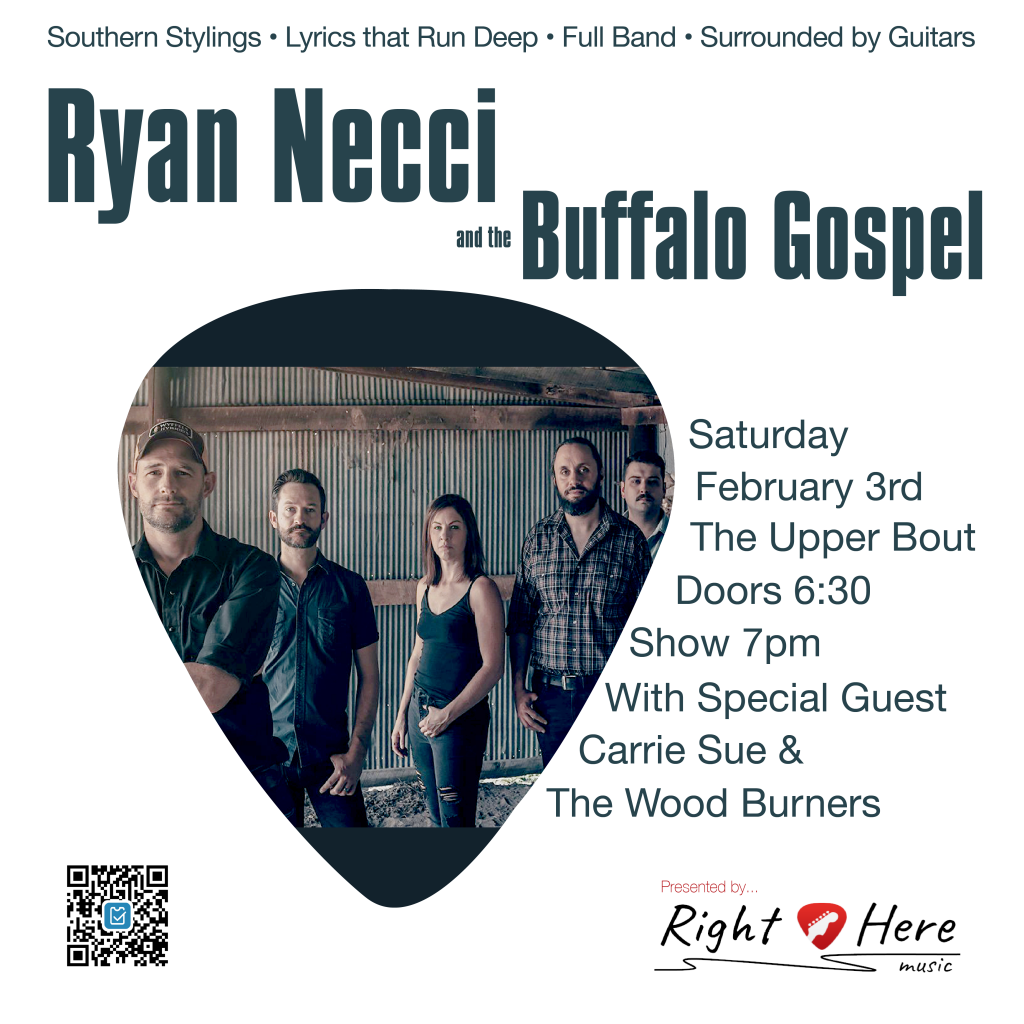 Ryan Necci and the Buffalo Gospel bring thoughtful lyrics and a distinctly earthy, slightly-southern string band sound we love. Another string band we love, Carrie Sue and the Woodburners, will open the show with their strong vocals and experienced musicianship. All surrounded by walls of guitars and the warm hospitality of our friends at The Upper Bout.
See photos and videos from our past shows.